Clinical Body Shaping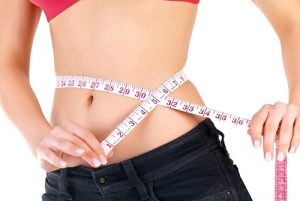 Revive Cosmetic and Skin Clinic is your local choice for clinical body shaping in the Logan area.
Using the Clinical Body Shaper cavitation technique, we use low-level ultrasound waves that cause bubbles in the fluid surrounding the cells which then implode which, in turn, break the fat cell membrane, effectively destroying the cell. The fat is released as a liquid and eliminated from the body over the next few days via the kidneys and urine. Only the fat cells are affected with no damage to surrounding tissues, nerves or blood vessels.
The treatment takes approximately an hour and is combined with Ceya therapy to aid excretion and tighten skin. The ultrasound hand piece glides over the skin. There is no bruising, no injections, no swelling or discomfort and works on selected problem areas.
We recommend you maintain a healthy diet and exercise routine to optimize the fat reduction process. Many of our patients find that this is just the motivation they need to change their body shape.
If you have any questions regarding our clinical body shaping services available at our clinic in Shailer Park, Brisbane, please contact Revive Cosmetic and Skin Clinic. We are invested in helping all our patients reach and maintain their body goals.
Please call Revive Cosmetic and Skin Clinic on 07 3801 5824 or contact us online to book a treatment with our specialist team.