Threads
Reinvigorate your appearance with the Silhouette Soft non-surgical facelift treatment at Revive Cosmetic and Skin Clinic
Our cosmetic clinic is based in Shailer Park, Logan. Our specialist team are ready to provide you with the best technological innovation which is simple and minimally invasive.
Silhouette Soft threads combine two effects: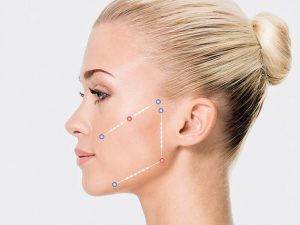 The lifting effect is immediate and discreet. It is the result of compressing the tissue and elevating the skin at the time of implanting the suture. After inserting the suture, our expert doctor reshapes the surface of the skin and making it visibly smoother.
The regenerating effect is gradual. The principal component of Silhouette Soft is a well-known polymer that has been used for many years in several biomedical and pharmaceutical applications eg. suture thread. It is because this polymer is particularly biocompatible with human beings, and completely biodegradable, that such applications have been developed.
By resorbing, the poly L-lactic acid acts on the deeper layers of the skin and stimulates the body so that it produces its own collagen. This action, which continues over time, helps increase the volume of saggy areas and restores shapeliness to the face.
Silhouette Soft is recommended for men and women who are trying to combat sagging skin or loss of volume but don't want heavy and invasive treatment.
If you have any questions regarding any advice on treatments for your skin, please contact Revive Cosmetic and Skin Clinic. The team can offer an assessment to discuss your treatment options.
Please call Revive Cosmetic and Skin Clinic on 07 3801 5824 or contact us online to chat about our treatments.
Prices start from $1600