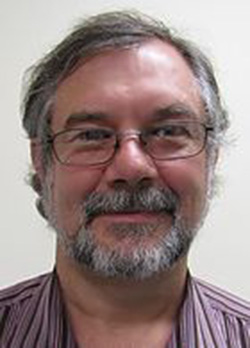 Dr Nigel Johnson
Nigel graduated in Medicine in 1979 from Qld University. He spent four years working at Redcliffe Hospital with three of those years as a Registrar when he obtained his Diploma of Obstetrics and Gynaecology. Nigel then started his own Private Practice and opened the Shailer Park Medical Centre as the Principal Doctor.
He developed an interest in Skin Cancer detection and obtained his Masters of Skin Cancer Medicine followed by Laser Certification and a Diploma of Cosmetic Medicine. The skin cancer work became so busy that Nigel decided to start a dedicated Skin Clinic and Revive was born in 2009. Since then he has added many other amazing tools to his belt including Vasectomies, Threads and Ear Lobe repairs amongst others.
Nigel is an incredibly caring, interesting person who loves collecting – examples of which can be seen around Revive's eclectic spaces.
Nigel works at Revive Mondays to Thursdays from 6am to approximately 1.30pm.
Dr. Melane Steenberg
Dr. Mel completed her MBChB degree in 1997 in South Africa. She worked in rural hospitals for 2 years in South Africa and spent 1 year in private practice. She and her husband immigrated to Canada in 2000. She completed her CCFP fellowship in Canada. She then worked as a GP for 14 years in Canada. Mel and her family emigrated to Australia in 2014 to be closer to family and to live in sunny Queensland.
Dr. Mel has many years of experience in General Medical but decided to switch over to focus on Skin Cancer Medicine and Surgery. This has been her special interest and passion. She completed her Professional Certificate of Skin Cancer Surgery, Certificate of Dermoscopy, Certificate of Skin Cancer Medicine and Advanced Skin Surgery Workshop. She is now completing her Advanced Clinical Certificate in Skin Cancer Medicine and Surgery and is grateful to have a great mentor in Dr. Nigel Johnson. She also has more than 5 years' experience in Aesthetic medicine to perform cosmetic injectables and Dermal Fillers.
Dr. Mel joined Revive in October 2020 and is excited to be part of the team.  In her spare time, she loves to spend time with her husband, two teenage boys and dogs, spending as much time as possible around the beach and the ocean.
Melane works at Revive on Tuesdays and Fridays with the occasional Thursday.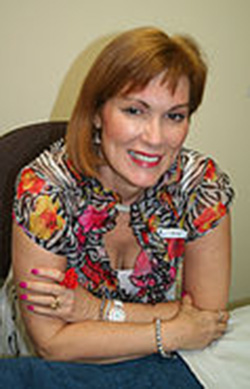 Desley Sayers - Cosmetic Laser and Dermal Therapist
Desley is a trained nurse and teacher and graduated the top of Queensland for her teaching degree. Having attended multiple training courses in Graduate Certificate in Cosmetic Lasers and Dermal therapies, Acne and anti-aging procedures. Desley has honed her skills to be able to advise & offer many exciting & innovative treatments at Revive.
Some of the many treatments Desley offers are micro-needling using the famous 'Dermapen' to tighten skin and reduce scarring and stretch marks, Laser treatment for Acne, pigmentation and redness, Fungal Nails, Radio-Frequency facials, HIFU and Microdermabrasion, and CIM (Tecar Therapy) radiofrequency for pain relief and rejuvenation comprising.  Desley has a wonderful Acne Treatment programme for Teenagers with troubled complexions, as well as periodically running a Beauty Boot Camp for ladies & gents wishing to improve their skin!
Desley regularly attends professional development conferences to stay at the cutting edge of technology in an endeavour to continually improve the services she can offer.
Desley works at Revive on Mondays & Wednesdays only so book in early!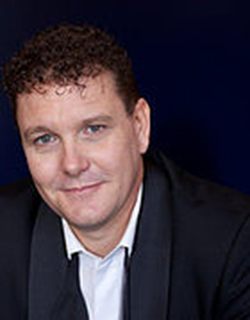 Andrew Pryor - Registered Nurse
Andrew is one of our highly-talented nurses with an extensive background in ICU & Emergency Department procedures from his time spent working in the Mater Private Hospital.  Andrew is a lovely, genuine & caring Nurse and is our Primary Vaccinator!
Andrew holds a Bachelor of Science (Nursing), Batchelor of Music as well as a Graduate Diploma in Opera.
Having a wonderful singing voice, Andrew was also one of the very well-known 'Ten Tenors' Opera Group. Since those times, Andrew has formed a new Opera singing group called Tenori.  On special occasions you may be able to hear his golden voice celebrating a Staff Member's Birthday!  Ask him for a signed copy of his CD!
Andrew is here to help you at Revive from Mondays to Thursdays.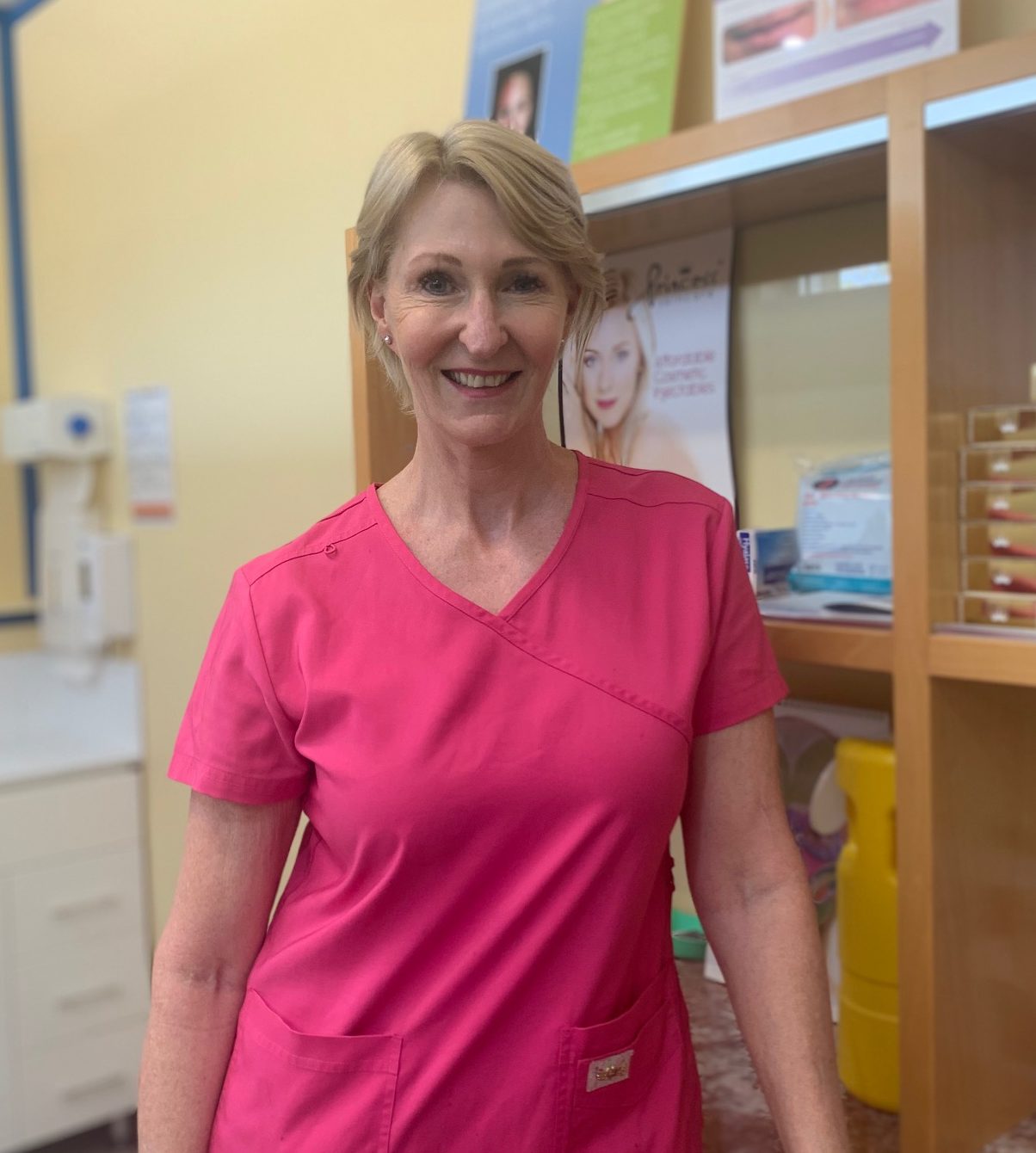 Trudy McKechnie - Registered Nurse / Cosmetic Injector
Trudy joined Revive Cosmetic & Skin Cancer Clinic in November 2019. Trudy began her career as a Beauty Therapist where she acquired an extensive knowledge of skin and dermal treatments. After 20 years in the industry, Trudy pursued a career in
Injectable Cosmetic Nursing
. Trudy is passionate about helping our clients achieve their desired results. Trudy is beautiful, kind & caring, and available for complimentary consultations – please contact us for more information.
Trudy works at Revive 5 days a week Mondays through Fridays.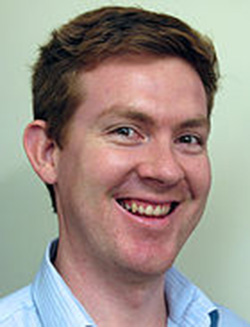 Cameron Patterson - Podiatrist - 'Shailer Park Podiatry'
Cameron graduated in Podiatry from QUT in 2002. He spent 12 months working in the United Kingdom honing his awesome skills. The foot-care services that Cameron offers include toe-nail care, hard skin/callus removal, plantar wart treatment, in-shoe orthotic devices to improve foot posture and Ingrown nail surgery. Footwear fittings are also available.
Cameron uses HICAPS for instant Private Health Fund claims and he is more than happy to service Patients on Team Care Arrangements plans from their GP's.
Cameron also does local house calls where necessary & visits many Aged Care villages.  Cameron is an all round super-cool nice guy with a lovely wife & 4 beautiful children!
Cameron works at Revive on Monday mornings from 8am until 12pm, as well as Wednesday & Friday afternoons from 1pm to 5pm.
Our Reception Team
Our lovely reception team are passionate about helping our clients with booking appointments and any treatment enquiries you may have. They are the friendly faces behind the counter when you first walk into our clinic or the kind voice over the phone.  Speak with Sarah, Vivienne or Cheryl for the answers to all your questions and booking requirements.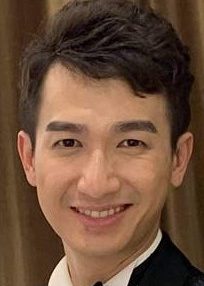 Johnson Kwan - Musculoskeletal Physiotherapist (APA Titled), Dry-needling, Acupuncture, Headache & TMJ Management
Johnson is a Titled Musculoskeletal Physiotherapist. He was awarded first-class honours with distinction in Bachelor of Physiotherapy at UQ in 2010 and completed his Masters in Physio in 2017. With over 10 years clinical experience in public & private hospital and outpatient clinics treating acute and chronic injuries and post-operative care, Johnson also does dry-needling, Western Acupuncture & is a Certified Pilates instructor. 'Johnno' will be practicing at Revive from 11th April 2022. Mondays 8am-11am & Wednesdays 1pm – 5pm.