Skin Care Products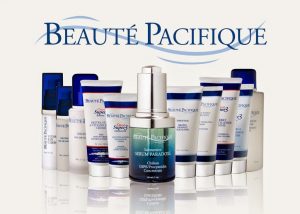 At Revive Cosmetic and Skin Clinic we stock a broad range of quality branded and designed skin care products. We stock brands such as Beaute Pacifique, ASAP, Simplicite, Oxygentix and Lycogel in our clinic in Shailer Park.
Our broad range of skin care products includes sunscreen, anti-wrinkle creams and treatments, beautiful intensive moisturisers, acne treatment packs, scar repair creams as well as therapeutic makeup.
Our friendly staff at Revive Cosmetic and Skin Clinic can provide you with expert skin care advice. They will advise you on what products will suit your current skin tone and condition. Our specialist team will also recommend a skin care regime that will better suit your skin's needs using skin care products available at our clinic.
​Our flagship product is Creme Metamorphique by Beaute Pacifique. This scientifically documented rejuvenation treatment works throughout the skin's deepest layers proven with the use of ultrasound. The specialist formula reduces wrinkles and repairs the most severely sun damaged skin. It is recommended for everybody over the age of 25 years who wish to diminish and prevent the signs of ageing. Not only anti-ageing but recurrence of pre-cancerous lesions.
At Revive Cosmetic and Skin Clinic, we provide free samples of this Vitamin A Anti-Wrinkle Creme to our patients who fall in love with this patented daily aid cream after just a few day's use.
If you have any questions regarding any advice on treatments for your skin, please contact Revive Cosmetic and Skin Clinic for a free skin care consultation.
Please call Revive Cosmetic and Skin Clinic on 07 3801 5824 or contact us online to chat to our skin care professionals.