Mole Removal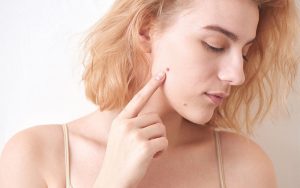 Moles and other skin blemishes will become more visible in the sun, but this doesn't necessarily mean that you have anything to concern you healthwise. Many will be completely safe and pose no danger to you.
Do you have unwanted molesand want to remove them from your skin as soon as possible? At Revive Cosmetic and Skin Clinic we will always remove suspicious moles and leave benign moles. However, we do understand some patients may wish to have a mole removed that is annoying or is not aesthetically pleasing. We can help you free your skin from unwanted moles easily and effectively.
Cosmetic mole removal is either conducted by excision or by radio frequency, where the mole is melted away. Both procedures are done under a local anaesthetic by our specialist team. Our doctors will advise you of the best method in your case.
One treatment is normally only required but follow up treatments may be required. Your doctor will advise you on your post-treatment options for mole removal.
If you have any questions regarding our mole removal services available at our clinic in Shailer Park, Brisbane, please contact Revive Cosmetic and Skin Clinic. We are have extensive experience in mole removal together with exceptional customer care so you will feel comfortable during the procedure at our clinic.
Please call Revive Cosmetic and Skin Clinic on 07 3801 5824 or contact us online to book a mole removal with our specialist team of doctors.