Peels
Why use Lira Stem Cell Peels?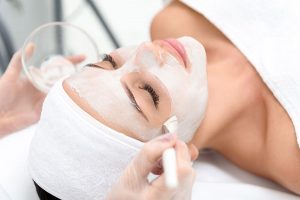 Lira Peels are a first aid for the skin, providing optimal results at a cellular level, and improving the overall health and vitality of the skin. It treats skin problems such as wrinkles, visible capillaries, acne, pigmentation, sun damage and more.
Lira's unique range of plant-derived Stem Cell Technology (SCT) peels are packed with age-defying Peptides, Antioxidants, Proteins and Minerals, designed to improve the texture and appearance of skin. It induces a normal shedding process, designed to reveal beautiful, younger looking skin.
Which Lira Peel is right for me?
Lira Peels are designed to cater for any skin type and conditions. Factors which are taken into consideration are determined by the Glogau Classification; including photo-aging, age, wrinkling, discolouration, and texture of skin.
Active Acne Sal Pulp Definer with Stem Cell Technology
Acne Scars Mineral Jessner Rebuilder with Stem Cell Technology
Fine Line Wrinkles Hydroxy 30 Rebuilder with Stem Cell Technology
Dehydration Pumpkin Plus Definer with Stem Cell Technology
Photo Damage Mineral TCA Rebuilder with Stem Cell Technology
Pigmentation Lactic Clear Definer with Stem Cell Technology
Rosacea Pumpkin Plus Definer with Stem Cell Technology
Elastosis Green Power Rebuilder with Stem Cell Technology
Prime the Skin Primer Plus Solution and home kit
Recover & Restore PH Solution with home kit
Cost is $110
Package of 3 = $300