Vasectomy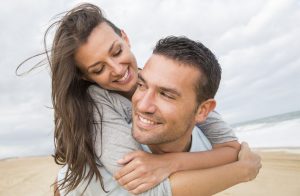 Vasectomy is a surgical procedure for male sterilization and/or permanent birth control. During the procedure, the vas deferens tubes of a man are severed, and then tied in a manner such to prevent sperm from entering into the seminal stream (ejaculate).
Due to the simplicity of the surgery, a vasectomy usually takes less than 30 minutes to complete. Because the procedure is minimally invasive, many vasectomy patients find that they can resume their typical lifestyle routines within a few days with minimal discomfort.
Semen is made in the seminal vesicles and the prostate gland. This is not affected by a vasectomy. Sperm make up only 2 to 5 per cent of the ejaculate so you will not be able to notice any difference in the volume of your ejaculate.
It usually takes about 15-20 ejaculations after the operation before you flush out any remaining sperm from the seminal vesicles. You should use an alternative method of contraception during this time. After 3 months you will need to give semen samples which will be tested to see if any sperm are still present in your ejaculate. After two clear results you will be considered sterile.
Both you and your partner will need to come to the initial consultation.
Procedure costs $500 with a Medicare rebate of about $200
Contact the team at Revive today for more info or to book an appointment