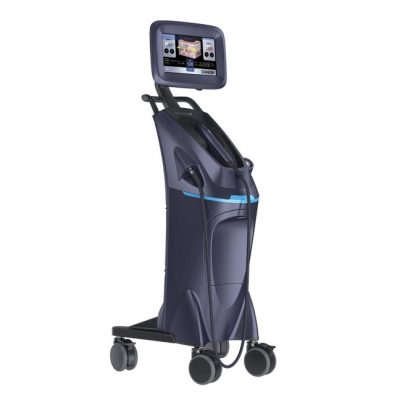 High Intensity Focused Ultrasound (HIFU) is available at Revive Cosmetic and Skin Clinic in Shailer Park, Brisbane.
HIFU is a non-invasive ultrasound treatment used to destroy fat cells and helps slim, trim and tighten the desired fatty or lax areas. HIFU directly delivers heat energy to the skin which then stimulates and renews the skin's collagen, improves its texture, and reduces sagging.
Treatment is used for skin tightening of neck, jowls, double chins, eye brows and face lifting. This treatment is popular due to the dramatic results that can be achieved in only a few sessions. It literally achieves the results of a facelift without invasive surgery or injections. And best of all, there is no downtime for patients.
Post treatment, you will notice your skin is firmer and its texture lifted. It does take a few months for the full effect of the treatment to show but you will see an improvement in your skin's appearance and a visible reduction in fine lines and wrinkles.
Our team at Revive Cosmetic and Skin Clinic are specialists in HIFU treatments and are excited to offer this non-surgical solution to our patients to make them feel more youthful.
If you have any questions regarding any advice on our HIFU treatments, please contact Revive Cosmetic and Skin Clinic. The team can offer an assessment to discuss your treatment options.
Please call Revive Cosmetic and Skin Clinic on 07 3801 5824 or contact us online to chat about if HIFU is the right solution for you.
Full face $1000
Body areas and Smaller areas- minimum charge (-up to 100 lines) $200 for extra lines $2 per line.