Podiatry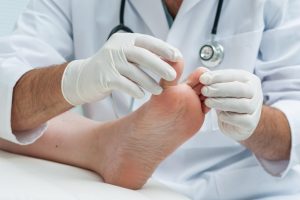 Revive Cosmetic and Skin Clinic's resident podiatrist is Cameron Patterson. Cameron graduated in Podiatry from QUT in 2002 and spent 12 months working in the United Kingdom before starting at Revive.
The Podiatry services Cameron offers our patients includes toenail care, hard skin/callus removal, plantar wart treatment, in shoe orthotic devices to improve foot posture and ingrown nail surgery. Footwear fittings are also available.
Cameron will do local house calls in the local area and always has his patient's health and wellbeing at front on mind. Our treatment options aim to heal the cause of your problems not just the symptoms.
HICAPS is also available for health fund claiming for podiatry services at Revive Cosmetic and Skin Clinic, so you only pay us the gap amount.
If you have any questions regarding podiatry services available at our clinic in Shailer Park, Brisbane, please contact Revive Cosmetic and Skin Clinic.
Please call Revive Cosmetic and Skin Clinic on 07 3801 5824 or contact us online to book a treatment with our podiatrist.