Podiatry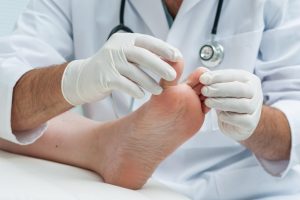 Revive Cosmetic and Skin Clinic's resident podiatrist is Cameron Patterson. Cameron graduated in Podiatry from QUT in 2002 and spent 12 months working in the United Kingdom before starting at Revive.
The Podiatry services Cameron offers our patients include Toe-nail care, hard skin/callus removal, Plantar Wart treatment, in-shoe Orthotic devices to improve foot posture and Ingrown toe-nail surgery. Footwear fittings are also available. Cameron will order in a great pair of comfortable shoes on your behalf or recommend excellent brands for you to purchase.
Cameron readily accepts Care Plans from GP's for those patients who are eligible for Medicare-paid footcare.
Cameron also does local house calls in the local area to help elderly or disabled patients.  He always has his patient's health and well-being at front of mind. He visits many local Aged Care & Retirement Villages weekly to keep the Residents' feet in tip-top shape!  His treatment options aim to heal the cause of your problems not just the symptoms. We like to call his treatments a Podi-cure not Pedicure as he doesn't apply nail varnish but the results are MAGIC!!
HICAPS is available in-clinic for instant Private Health Fund claiming for podiatry services at Revive Cosmetic and Skin Clinic, so you only pay the Gap amount.
If you have any questions regarding podiatry services available at our clinic in Shailer Park, Brisbane, please contact Revive Cosmetic and Skin Clinic  on 07 3801 5824 or contact us online to book a treatment with Cameron. Your feet will THANK YOU!!