Full Skin Checks by Specialist Skin Cancer Doctors
A full skin check examination is a simple but important procedure which is fast and painless. At Revive Cosmetic and Skin Clinic, our specialist skin cancer doctors recommend a full skin check should be part of your annual health routine, regardless of your age.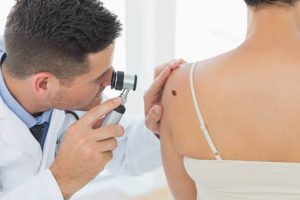 During a Full Skin Check our doctors will spend around half an hour conducting a thorough check of your entire skin surface, from the top of your head to your big toe! Our Revive doctors have their Masters of Skin Cancer Medicine and are experts in detection, using dermoscopy and molescan, where needed.
There are several varieties of skin cancer that cannot be picked up with photo software and require the eyes of a professionally trained doctor. Biopsies and removal of lesions can also be performed on site at Revive Cosmetic and Skin Clinic and advice given for your convenience. As part of your appointment, your doctor will ask you about your family skin cancer history or similar conditions to ensure we maintain an accurate patient record.
Our skin doctors are passionate about providing all patients with a personalised and dedicated care, taking into account each patient's individual needs and concerns to ensure that you're fully satisfied with the service you receive.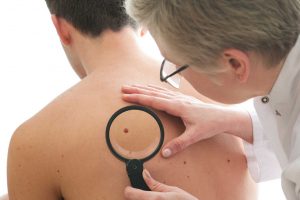 ​For full skin checks, we recommend booking appointments in advance. Our wait list can get quite full during the year for this service. If, however, you have noticed any moles or other spots on your skin, we can conduct a spot/partial check which are readily available. Simply chat to the Revive team when you call to make your appointment.
We recommend wearing something loose and no makeup which can be easily removed for your skin check examination by our skin cancer doctors.
Detecting skin cancer early could save your life. Get in touch with us today for a consultation and schedule your full body skin cancer check.
Please call Revive Cosmetic and Skin Clinic on 07 3801 5824 or contact us online.
*Sorry, no Bulk Bill appointments for Skin Checks except for Australian Pension & Health Care Card Holders. Please confirm possible Fees Payable with Reception when making your appointment. Medicare rebates apply for charged Skin Checks.