Anti Wrinkle Treatments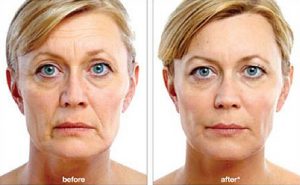 We all want to age well. Revive Cosmetic and Skin Clinic specialise in anti-ageing and anti-wrinkle treatments at our clinic in Shailer Park, Brisbane.
The medication used by our specialist team in our anti-wrinkle treatments aims to relax certain muscle groups in the skin and is a naturally purified protein.
Small amounts are injected into the targeted muscle of your skin to cause a decrease in muscle activity. This reduction in muscle activity prevents the continual wrinkling of skin in the targeted areas and therefore reduces the wrinkles that occur from contraction of facial muscles.
This treatment when combined with wrinkle fillers can give a much more youthful result.
Wrinkle treatment options aim for correction or prevention and vary with the type of wrinkle. Wrinkles develop naturally over time from changes to your face. Our specialist anti-wrinkle professionals at Revive Cosmetic and Skin Clinic can offer you the right treatment and advice to maintain your look with skin care products.
The result of our anti-wrinkle treatments usually lasts patients about 3 to 4 months.
If you have any questions regarding any advice on treatments for your skin, please contact Revive Cosmetic and Skin Clinic. The team can offer an assessment to discuss your treatment options.
Please call Revive Cosmetic and Skin Clinic on 07 3801 5824 or contact us online to chat about our anti-wrinkle treatments.
Prices start from $5 Per unit