Acne Treatments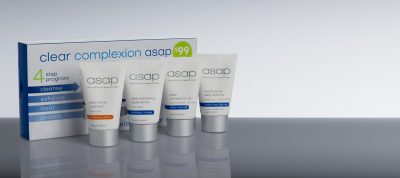 Acne is a four-letter word for people who suffer with it. At Revive Cosmetic and Skin Clinic our dermal therapist works compassionately with a wide range of patients struggling with acne in its active state, and an equal number who want to reduce acne scarring. The visible facial scars can be just as traumatic as a face full of pimples.
Acne is an inherited disorder of the pores – pores that want to sludge up with dead skin cells much like a clogged drain in your sink. Normal pores shed about one layer of dead skin cells per day inside the pore. The acne-prone pore sheds up to five layers of dead skin cells per day and the body just can't keep up. This forms congestion under the skin which are non-inflamed acne lesions (blackheads and/or whiteheads; and if bacteria are present (which just loves to feed on the dead skin cells and oil), you will get inflamed pimples, pustules and/or cysts.
Acne can be worsened by, though it is generally not caused by:
Diet
Stress
Cosmetics
Environmental pollution
Rubbing the skin
But generally, the main causes of acne are genetics and hormones.
At Revive Cosmetic and Skin Clinic, our trained acne consultant, dermal therapist, Desley Sayers has undertaken extensive training through a rigorous program to provide you with great results. Desley can help you to get to the root of your acne problem and provide various treatment options.
If you have any questions regarding any advice on the acne treatments we offer, please contact Revive Cosmetic and Skin Clinic.
Interested in finding out more about our acne treatments or other treatments we offer? Please call Revive Cosmetic and Skin Clinic on 07 3801 5824 or contact us online to book a treatment with our acne specialist.
Initial consultation is $50, redeemable on product